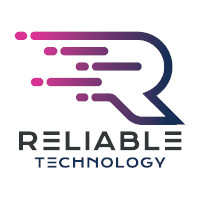 The quote goes, "To the world, you are a mother, to our family, you are the world."
But to hackers – Mother's Day is just another opportunity to scam people out of their money. As you spend time looking for a thoughtful gift, hackers are scheming ways to cheat you out of your money. There are few that we see year after year.
1. Fake shopping websites
Hackers can set up these fake websites in a couple of hours and they often look like real online stores. They have fake reviews, the "secure payment" logos, and sale prices that lure people in.
Around Mother's Day, they'll offer deals on popular Mother's Day gifts like bath products, jewelry, candles, and more. When you purchase, they'll collect the payment, but you'll never receive the product.
When you go to check in on your delivery, you often won't be able to find a customer service number and if you do, they likely won't answer or call you back because it's not real. Now, the hacker not only has your money, but they have your name, address, and credit card number which they can sell or use to open accounts in your name.
When making online purchases, choose reputable websites that you TRUST. Make sure they have customer service numbers clearly listed. Cross check their account on other sites and see how people are reviewing them. Go to their social media accounts and find out if others have been scammed. It takes a few minutes but could save you a big headache later.
2. Fake gift cards, certificates, and coupons
These often come via email and say something along the lines of "FREE gift for Mom on Mother's Day!" When you click to claim your free gift via a link or an attachment, hackers can install malicious software on your computer such as a bank trojan or a keylogger. Most of this software is advanced enough to steal your contact list and send out these fake coupons to them, too.
There is no company too big or small to be impacted by this. There have been cases where cybercriminals will pose as a small, local spa giving out a free facial for moms and there have been large companies, like McDonalds, that hackers used to offer "FREE Happy Meal" coupons.
The general rule is – if it sounds too good to be true, it probably is! If you think it's legit, don't click! Go to the REAL website and search for the deal. If you can't find it, email support and ask if it's legit. You can never be too careful.
3. Scam ads
This is a popular one that cybercriminals use for all major holidays, especially Black Friday and Christmas. Scammers will set up fake ads via social media channels or chats that lead to the fraudulent websites we mentioned. They're often spread by hacked accounts with the goal of installing malware on your devices.
If you use social media, you've likely seen these already! If you've ever received a spammy chat message from a friend on your friend's list recommending a product for a discount, this was likely a scam ad. It can also come from accounts that you don't know that are powered by bots.
If there are spelling errors, it's an impersonal message, or it's a too good to be true offer (like a $100 designer bag), be cautious. With a rise in social selling, this scam has increased 10-fold and will continue to do so.
4. Romance Scams
Is mom looking for love? Hackers could be looking for her. Romance scams via dating sites is the second costliest scam accordingly to the FBI's 2019 Internet Crime Report. Dating sites experienced an increase in usage due to the pandemic which has caused this scam to grow in popularity.
Netflix has even released several documentaries this year detailing horror stories about this. One woman was swindled out of half a million dollars! While that might seem crazy, it's more common than you think.
If mom is looking for love on dating sites, remind them to be vigilant! If they ask for money, do not send. If they send you money, do not accept it. It's also a good reminder to google their profile pictures to make sure you're talking to the person that you think you are. You can't be too careful when it comes to online dating to avoid getting your heart or your bank account broken.
Keeping Mom Safe Online
These are four of the most common scams around Mother's Day, but aging parents are always a target for cybercriminals. They are easily taken advantage of and often either feel ashamed to tell someone they were scammed or don't realize they were until it's too late.
Make sure to have regular conversations about online safety and be careful when purchasing them a well-deserved gift this Mother's Day!
If you think you've been hacked or may have fallen for one of these scams and need help securing your network, get in touch with our team. Don't put you and your livelihood at risk!