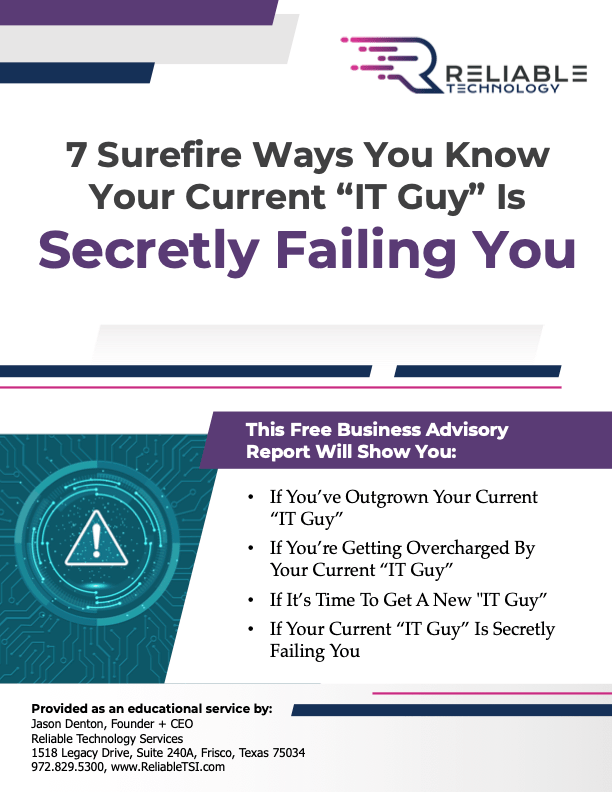 Free Guide For Dallas-Fort Worth
and Frisco Businesses Reveals...
7 Surefire Ways Your
Current "I.T. Guy" Is
Secretly Failing You
(and losing you and your organization a considerable amount of money!)
This Free Business Advisory Report Will Answer These Questions:
These are questions EVERY business owner must be able to answer…
More importantly, these are the questions every company must know if they don't want to run the risk of being overcharged and underdelivered for sub-standard IT service.
So if you want to make sure that your company is not only being protected…
…but also getting technology problems solved quickly, on-site and remote support, and (most importantly) highly-responsive high-quality support, then you need to know the answers to these critical questions.
Fortunately, that's exactly what you'll learn in this free executive report…
Are You Ready For Better IT Support?
Then call us at

972-829-5300

or fill out the form on this page to schedule a 10-minute Discovery Call.